Statement on Visit of An Taoiseach Leo Varadkar to University Hospital Limerick
(LIMERICK 17.02.2023) We welcome the visit of An Taoiseach Leo Varadkar to University Hospital Limerick this Friday, February 17th.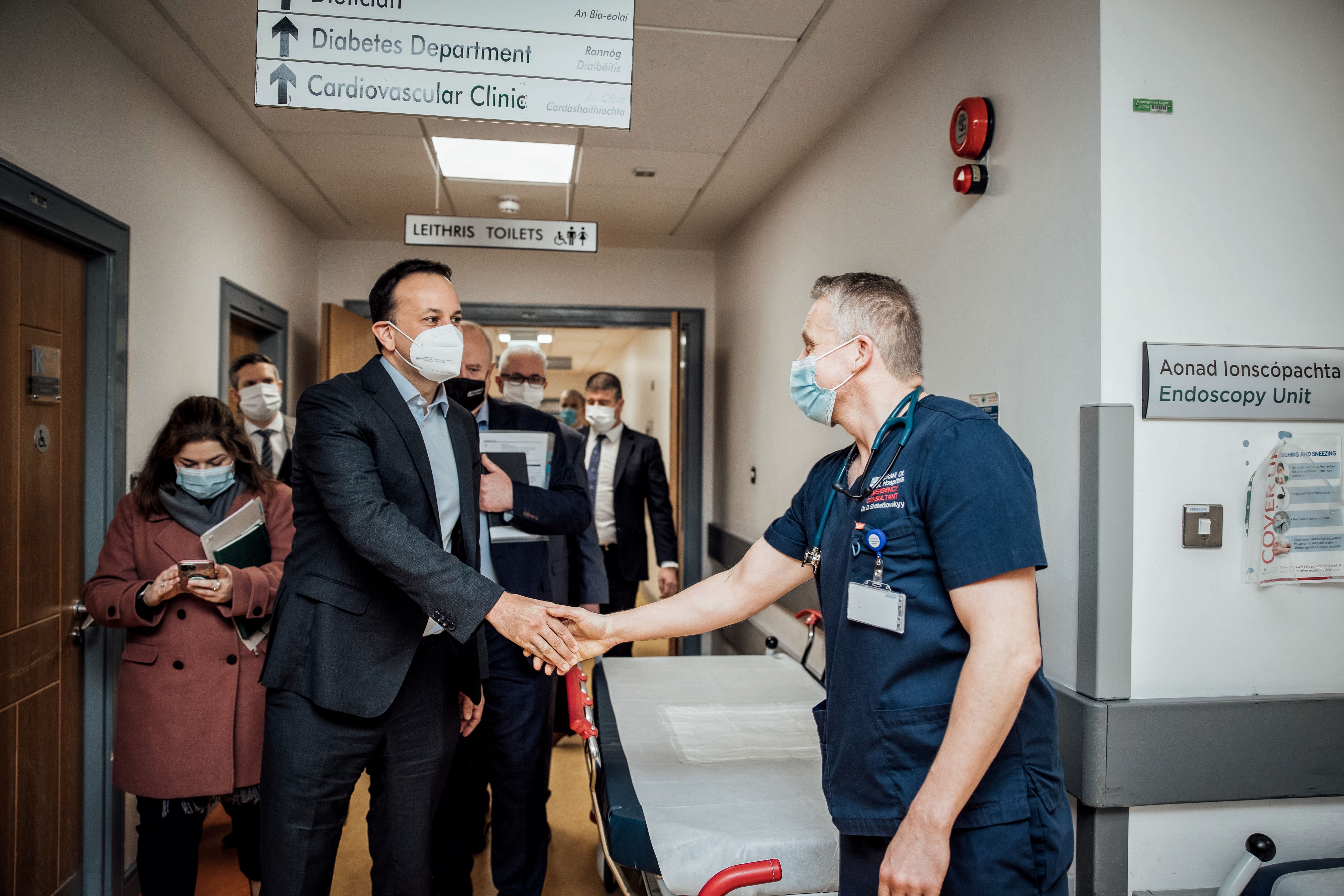 This follows a commitment from the Taoiseach during a call with Oireachtas members from the region on January 11th that he hoped to meet staff and patients early in his term.
Today's visit began in the Emergency Department, where the Taoiseach met with patients and with clinical and nursing staff.
This was followed by a meeting with senior executive and clinical management from UL Hospitals Group.
Noreen Spillane, Chief Operations Officer, UL Hospitals Group, commented: "This was a welcome opportunity to set out our plans for service development and to inform the Taoiseach of our longer term strategic approach in meeting the needs of our growing and rapidly ageing population."
"We focused in particular on our continuing bed capacity challenge in the MidWest; on the various options to reduce waiting lists for public patients and improving access to scheduled care; and on the development of new integrated care pathways with our community colleagues in line with the Slaintecare reforms."
"We acknowledge the support of government in recent years. Since the start of the pandemic we have added 98 inpatient beds and 10 critical care beds at UHL and the total numbers employed by the Group has increased by over 1,000. We will continue to work with Government and the HSE to increase bed capacity and staffing levels," Ms Spillane said.