Preparing Your Child for Elective Surgery at UHL
'Virtual tour' video helps reduce pre-surgery anxiety for children
[OCTOBER 18th] UL Hospitals Group has launched a 'virtual tour' video to give children and parents/guardians a realistic idea of what they can expect when a child has to attend University Hospital Limerick for surgery.
The video is a three-minute, step-by-step guide, from arrival at the Children's Ark paediatric unit, through surgery preparations and what happens in theatre, and concluding with the return to the Ark after surgery.
Deirdre Twohig, a Clinical Nurse Manager (CNM-1) at the Children's Ark, is the friendly virtual tour guide who introduces each of the steps, describing the various healthcare workers the young patients and their parents/guardians will meet along the way.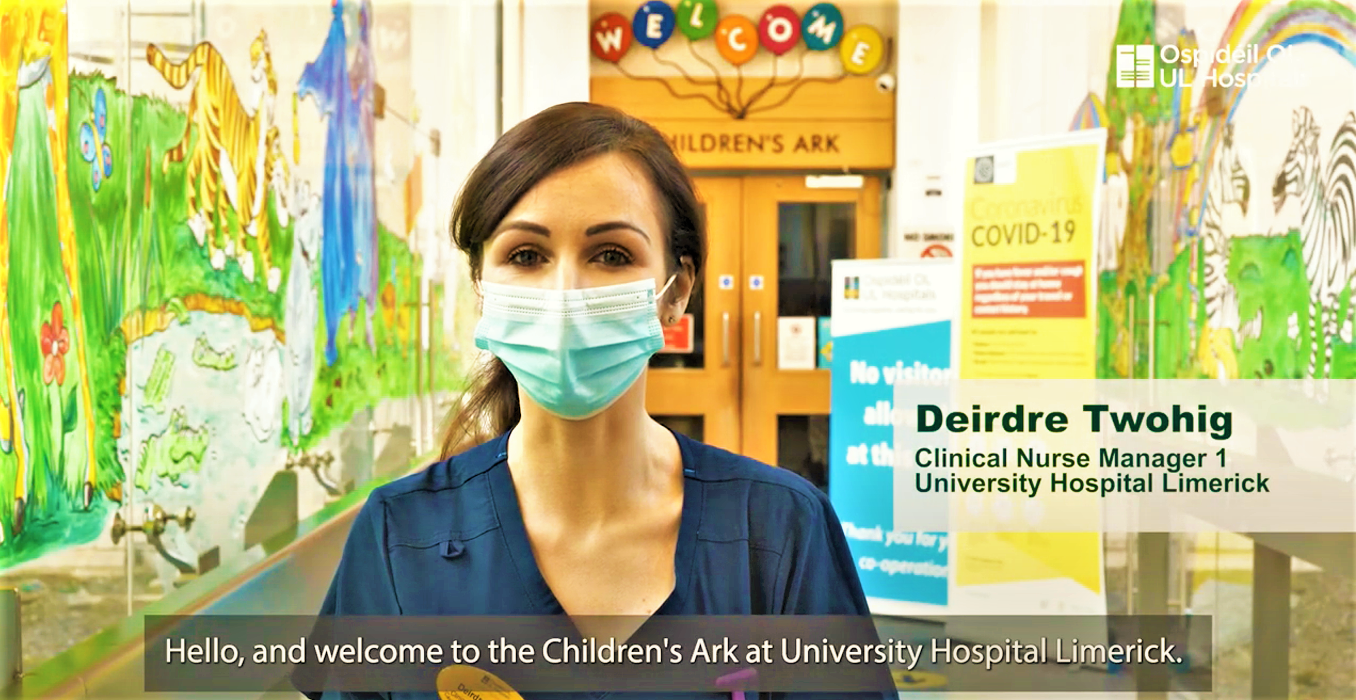 The virtual tour video, which can be viewed on YouTube here, is a project that arose from COVID restrictions in the hospital, and the limits they have placed on opportunities for staff to show children around the hospital to prepare them for surgery.
A collaboration between the Maternal & Child Health and Perioperative Directorates at UL Hospitals Group, the video aims to help children, primarily, and their parents/guardians, understand what will happen on the day of their surgery, and to put their minds to rest at what can be an anxious time.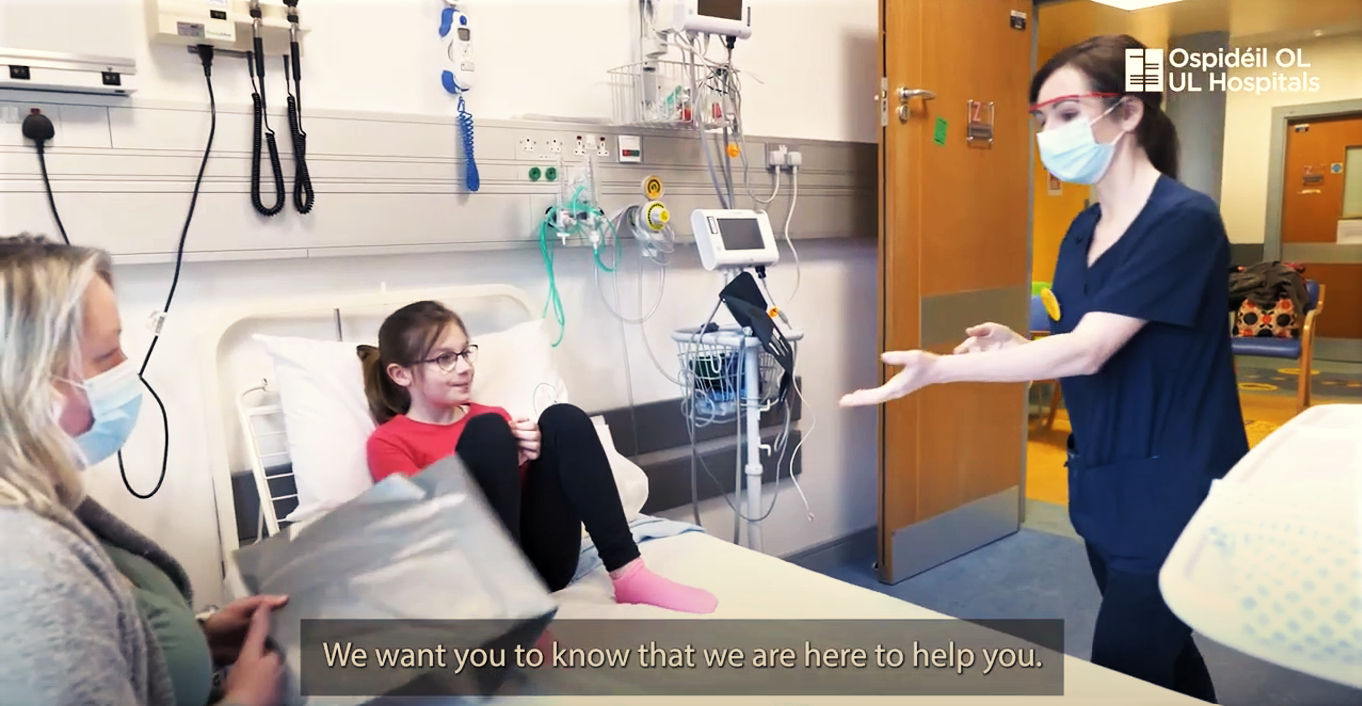 The video enables children to familiarise themselves with the hospital ahead of time. They will see the areas in the Children's Ark where they will make their final preparations, including checks for weight, blood pressure, breathing and temperature; they will also see the operating theatre, the waiting bay, and the theatre staff. They will also learn about the facilities in the Children's Ark, including the playground, school and playroom, which they will get a chance to use when they have recovered.
Deirdre Twohig, Clinical Nurse Manager (CNM1), Children's Ark, said: "The Children's Ark provides pre- and post-operative family-centred care within a multicultural environment. We work in partnership with family/child needs to deliver personalized care, and have created this video in collaboration with the Operating Theatre Department as we recognise the need to alleviate a child's anxiety before having a surgical procedure."
"Our hope is that children can watch the video at home with a parent/guardian prior to an elective procedure, or indeed on the ward if going for unplanned surgery. The video aims to help the child become familiar with the ward/theatre environment and the staff members they will meet along their theatre journey. Preparing children beforehand will also give them the opportunity to raise any queries or fears they may have, enabling them to feel more confident and in control of their surgery experience," she added.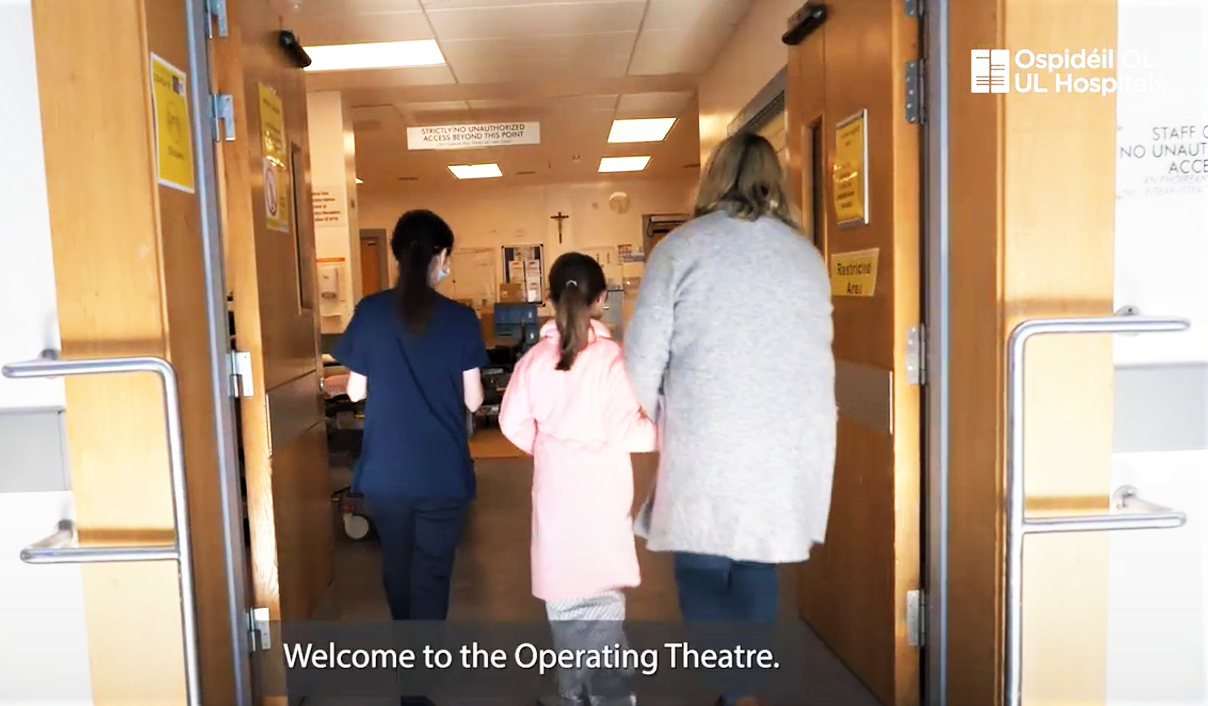 Katie Tierney, Clinical Educator, Operating Theatre Department, UHL, added: "Not many people look forward to having an operation. However, anxieties can be reduced if a person knows what to expect. With this video, and its age-appropriate glimpses into the hospital environment and our healthcare staff, we aim to reduce those concerns for children, and their parents/guardians. Helping the parent or guardian to adequately prepare the child will lessen any anxiety the young patient might be feeling and contribute to a smoother recovery. Studies show significant differences in post-surgery anxiety between those children who have been prepared for surgery, and those who are not."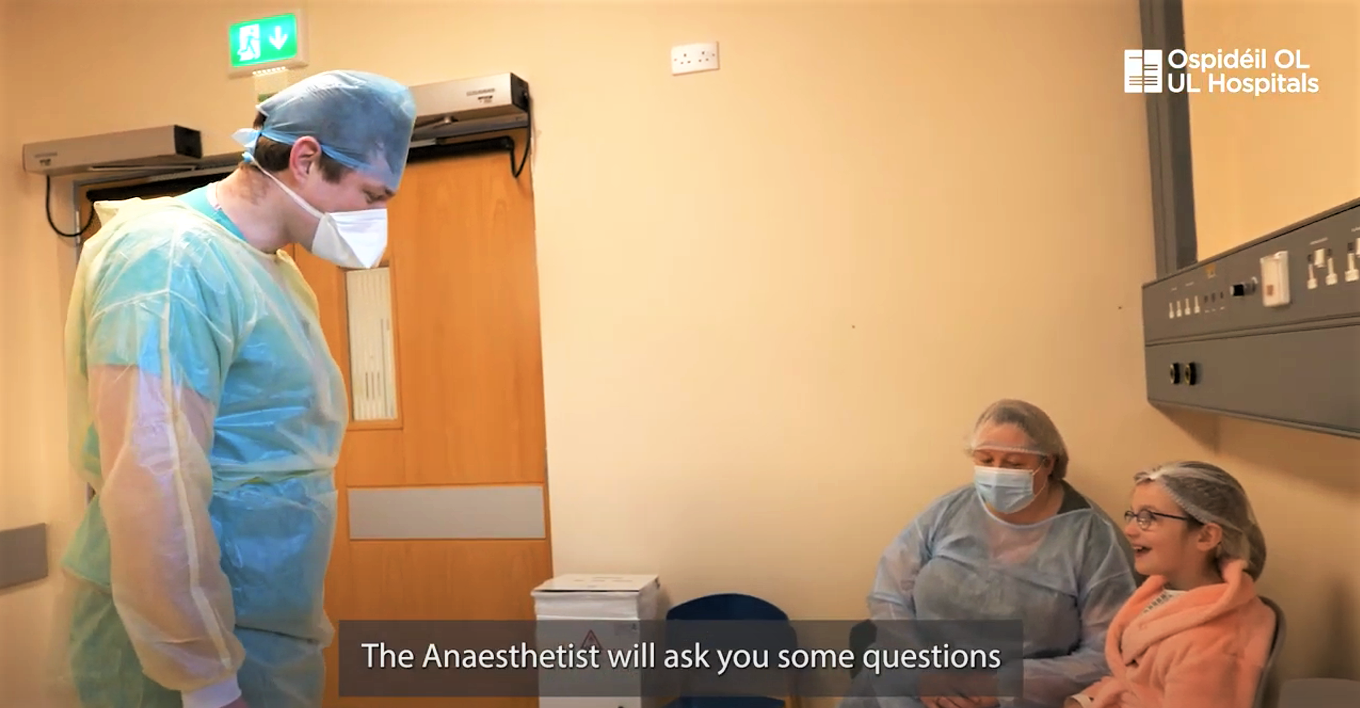 A total of 243 children had elective operations in University Hospital Limerick this year up to the end of August. "That is a lot of children," Katie added, "and if we can help in any way to make their journey as pleasant as possible, through initiatives such as this video, then we will be happy that we have made a difference."