Nenagh Injury Unit closed to new patients today (Wednesday)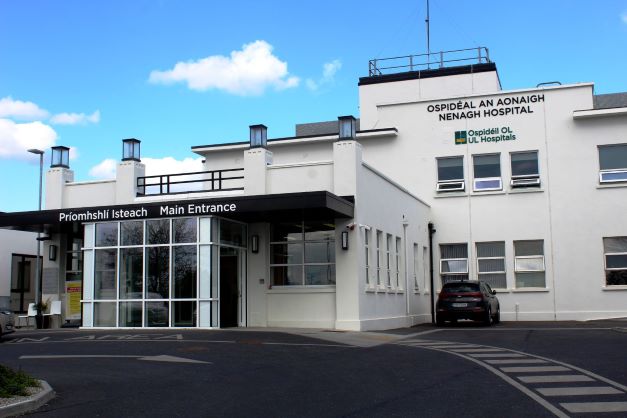 DUE to short-term staffing deficits, UL Hospitals Group regrets it must temporarily close the Injury Unit at Nenagh Hospital to new patients this Wednesday, November 30th.
New patients who need treatment for minor injuries this Wednesday should attend the Injury Units in Ennis or St John's Hospitals. Patients scheduled for review in Nenagh today will be seen as per appointment.
The one-day closure affects only the Nenagh Hospital unit, which opens again on Thursday morning at 8am and runs until 8pm as normal.
UL Hospitals Group apologises to everyone inconvenienced by this closure. We made this decision in the interests of patient safety. No other services at Nenagh are affected.
We urge people not to attend the Emergency Department at UHL with minor injuries such as a sprain, fracture, wound or burn. The St John's Hospital and Ennis Hospital are the best option for these injuries. You'll be treated in a fraction of the time you can expect to wait in the busy ED.
Remember: medical emergencies are sudden, unexpected illnesses or injuries requiring immediate attention. Attending ED with a minor injury will almost certainly mean a lengthy wait for treatment.
Injury units treat a wide range of non-life-threatening injuries unlikely to need admission to hospital. If you're in any doubt, visit Injury units - HSE.ie.
Injury unit staff in Ennis and St John's are available to take your call if you need advice today.
Ennis Hospital Injury Unit: open 8am-8pm. Call
St John's Hospital Injury Unit: open 8am-7pm. Call 061 462303