Handy info leaflet shows how and where to access your healthcare options this winter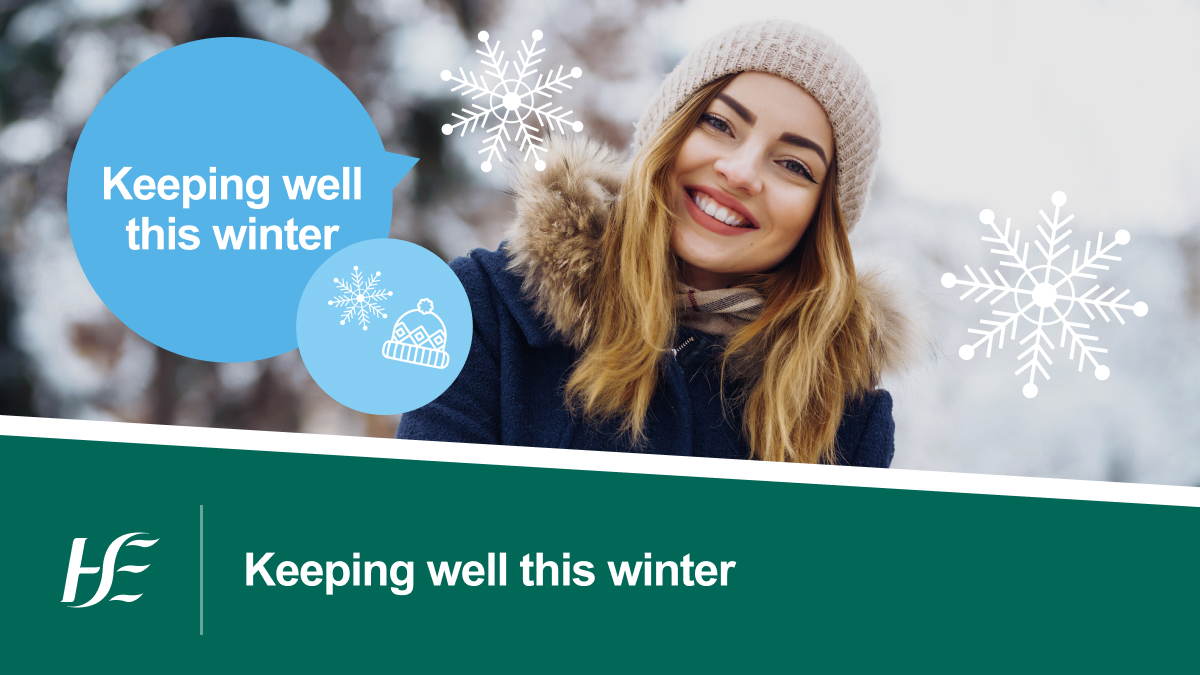 November 14th, 2022 | PUBLIC health services in the Midwest are redoubling their efforts this Winter to keep people on the right track for the best and most appropriate healthcare service for their needs, as close to home as possible.
With increases in both COVID-19 and Influenza infections anticipated to create a significant surge in hospital admissions, UL Hospitals Group and HSE Mid West Community Healthcare are promoting a handy new HSE information leaflet, distributed in local newspapers across Limerick, Clare and Tipperary, to guide people through the various treatment options available locally this Winter.
Complementing the online guide to local health services at bit.ly/MyHealthMidwest, the leaflet outlines routine and urgent healthcare services for everything from coughs and headaches up to emergency life-threatening conditions and injuries, providing the phone and online contact details.
The leaflet highlights such useful HSE website resources as the Health A To Z at https://www2.hse.ie/az/. This comprehensive guide to almost 400 individual conditions has details of treatments for each, and contact information for accessing care when you need it.
Phone details are included for the national HSELive Freephone Help Line at 1800-700-700 and the local Shannondoc out-of-hours GP service at 0818-12350 or 061-459500. Spaces are provided on the leaflet to fill in the contact details of your own GP and local pharmacist.
If you need treatment for broken bones, dislocations, sprains, strains, wounds, scalds, minor burns, and a range of non-threatening injuries, the leaflet has the contact details and opening hours for the Injury Units at Ennis Hospital, Nenagh Hospital and St John's Hospital.
For people experiencing anxiety, ongoing stress, low mood or difficulty sleeping this winter, the leaflet outlines the supports at YourMentalHealth.ie, a Freephone service available day and night at 1800-111-888, and the free 24-7 text service at 50808 for anyone who needs a calming chat or immediate help with a mental health crisis.
With the twin threat of COVID-19 and flu, the leaflet guides you through what vaccines are available and also how to book a vaccine at hse.ie/covid19vaccine and hse.ie/flu
The leaflet also provides links to information in translated and accessible formats, and to content for the Ukrainian population at hse.ie/Ukraine.
Also included are links to mychild.ie, which is so handy for parents and parents-to-be will seeking information on pregnancy, baby and toddler health. And there is also advice on how the HSE website can be used to apply online for a Medical Card, GP Visit Card, or European Health Insurance Card, or order birth, death and marriage certificates
Dr Gareth Quin, Emergency Medicine Consultant and Clinical Director for Medicine, UL Hospitals Group, said the leaflet is an important aid to the general public on where to find the most appropriate healthcare options for a variety of needs throughout the Winter of 2022-23.
"UHL is already experiencing a significant increase in presentations and admissions from frail, elderly patients suffering from complex conditions. As Winter progresses, it's anticipated that there will be increased demand for emergency care, and we must prioritise that for extremely ill and seriously injured patients who need it most. For anyone with a less acute illness or injury, there are options available, and this leaflet will help you quickly identify the treatment you need, and how to access it," Dr Quin said.
Louisa Power, Chief II Pharmacist – Pharmacy Services, HSE Mid West Community Healthcare, said: "Community pharmacists play a vital role in managing a range of health concerns quickly and professionally, or signposting the most appropriate healthcare option. There is no need to make an appointment and pharmacies across the Mid West are open late, on public holidays and over the weekend. Pharmacies have a private consultation area where you can talk in private with the pharmacist. It's important to open the right door this Winter and think 'Pharmacy First'."