Bridging the knowledge gap to better kidney care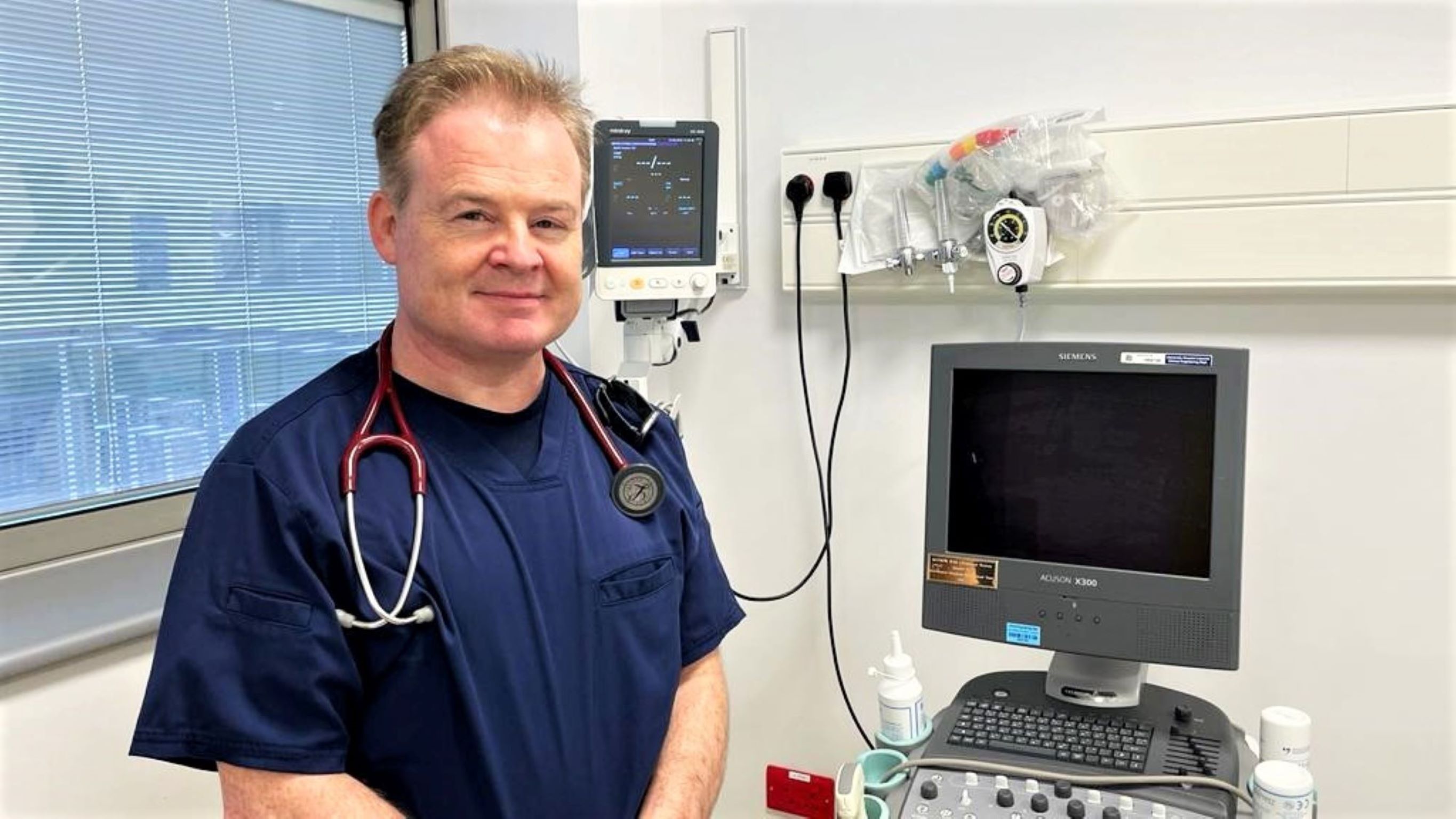 MARCH 23, 2022 | It is estimated that one in 10 Irish men and women are living with chronic kidney disease (CKD) in this country, and most of these patients are unaware of it, according to Professor Austin Stack, Consultant Nephrologist at UL Hospitals Group and Foundation Chair of Medicine at the University of Limerick.
Although only 1% of CKD patients progress to dialysis, it is one of the leading causes of death worldwide and is projected to become the 5th by 2040.
This is quite a striking statistic but not surprising, as CKD is characteristically a silent disease, with the majority of patients displaying little or no symptoms until 90% of kidney function is lost. It is a chronic disease that can progress relentlessly and lead to considerable suffering for patients and their families.
Globally, more than 850 million people have CKD; an enormous number, driven by rising rates of Type 2 diabetes and increased longevity.
The key enabler to better kidney health is greater awareness of the disease by patients and their health providers, thereby allow for earlier detection and treatment, with adoption of policies that place kidney health at the top of national health agenda.
Kidney Disease in the Mid-West Region
The Kidney Disease Programme at University Hospital Limerick (UHL) provides comprehensive care to the sickest patients with kidney disease across the Mid-West. We look after 250 patients treated with dialysis (either haemodialysis or peritoneal dialysis), and a further 141 patients with a functioning kidney transplant. Many patients have several medical conditions and require close monitoring by a team of doctors, specialist nurses, dietitians, pharmacists, and other allied health staff. They have come to our programme for specialist care over the years. Their kidneys have failed and require dialysis or a kidney transplant to sustain life.
Our outreach programme also provides care to several thousand patients with diagnosed kidney disease attending Outpatient Kidney Clinics in Limerick and Ennis. National data would suggest that in the Mid-West, 30,000-40,000 patients have some form of kidney disease, many of whom are unaware they have the disease.
Bridging the knowledge gap to better kidney care at UL Hospitals
The key goal of World Kidney Day (March 10) this year is to improve awareness of kidney disease among patients, communities and policy makers; to acknowledge its importance as a health hazard; and to improve understanding of treatments available to slow the decline in kidney function.
It is vital to educate people about kidney disease and the benefits of early detection, and what we can do to protect kidney function in those who are affected.
The UL Hospitals Group team continues to operate at the forefront of this awareness campaign, and we work to get this message out to all stakeholders through information evenings with patients and families, roundtable discussions with GPs, and strategic planning meetings with professional medical organisations. Our goal is to inform and empower patients, and ensure that kidney health is on top of the health agenda.
GPs across Counties Tipperary, Limerick and Clare are to the fore in diagnosing and treating patients with kidney disease in our communities, and refer patients to the UL Hospitals Group clinics when specialist help is required.
Simple Tests can detect Kidney Disease
What people may not be aware of, is that kidney disease can be detected quite easily in most patients who are at risk. A simple blood test and urine test can determine whether the kidneys are affected. The blood test determines the level of kidney function, allowing for an estimate of the percentage of kidney function. The urine test can detect whether the kidneys are leaking protein, one of the earliest signs of kidney damage. Early diagnosis provides the opportunity for earlier intervention and treatment.
Tracking Kidney Disease in the Mid-West and new treatments
Chronic Kidney Disease is identified as a global, public health threat that is low on government health agendas. In Ireland there is increasing determination at national and local levels to move kidney disease to centre stage. Efforts by the National Renal Office (NRO), and Irish Kidney Organisation (IKA) and other professional organisations have led to expansion of services and supports for patients. But more is needed.
In Limerick, we have established the National Kidney Disease Surveillance System (NKDSS) to allow us track the burden and impact of kidney disease in our society. This system will enable us to better plan for kidney services, to focus on key areas that need most attention, and evaluate the effectiveness of current treatments. Our research group at UL Hospitals Group and the UL School of Medicine are testing new treatments designed to prevent or delay the need for dialysis.
What we can do to improve Kidney Health?
Our kidneys are amazing organs that perform many essential tasks on a daily basis to keep you healthy. There are very simple things we can do as individuals to protect them
Adopt healthy diet and lifestyles
Stop smoking (or don't start!)
Keep physically active
Reduce the amount of salt in your diet
Ensure your Blood pressure is well controlled
Ensure your Diabetes is well controlled
Avoid medications that can damage your kidneys
Collectively, as a society we need to enable and support better kidney health for everyone by:
Empowering patients and their families with information on kidney disease and its management
Advocating for the early detection and tracking of kidney care
Educating politicians and policy makers about kidney disease and its impact
Advocating for healthcare budgets and systems to tackle kidney disease and its impact