Appointment of first Advanced Nurse Practitioner in Paediatric Diabetes at University Hospital Limerick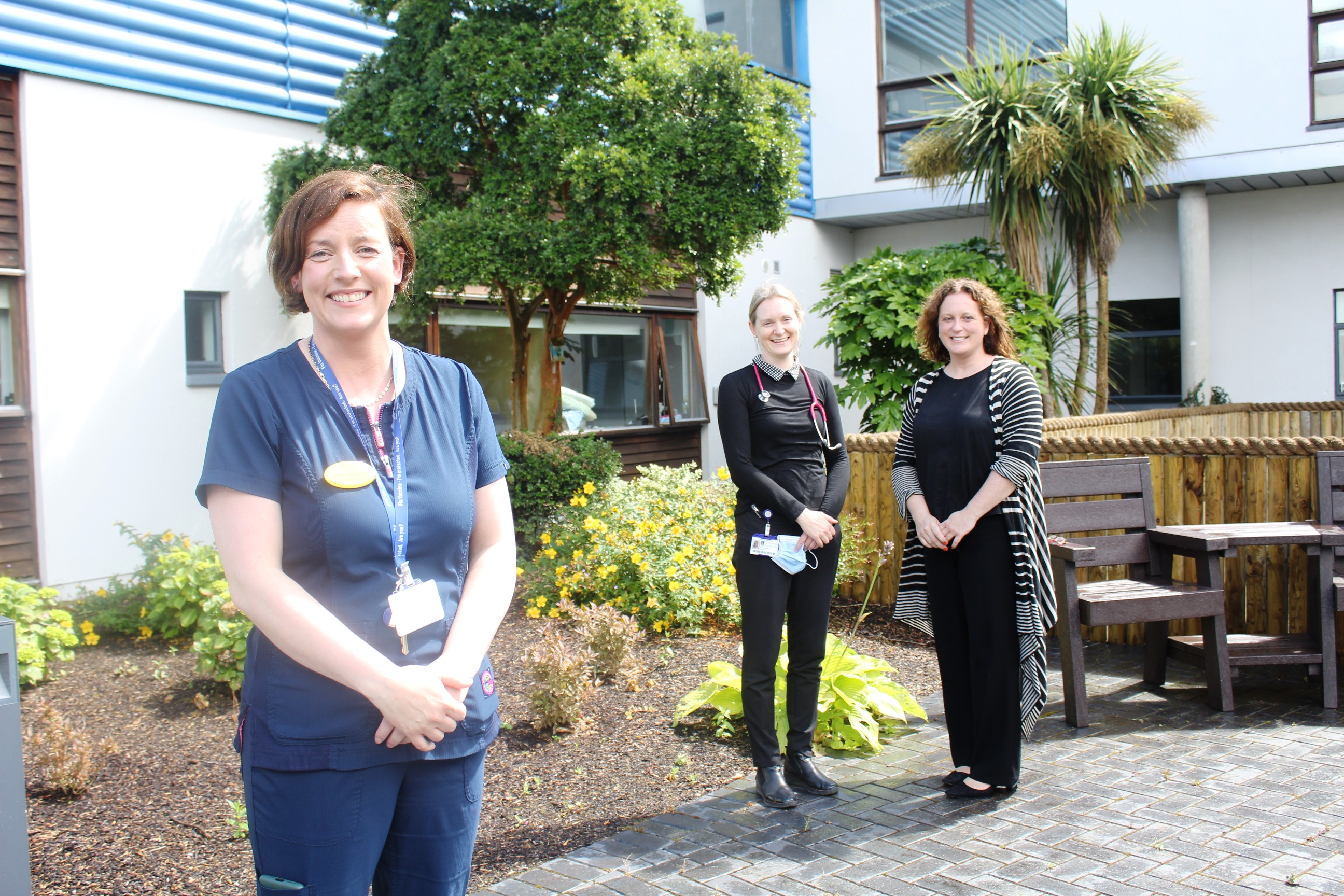 LIMERICK | 25.07.2022: YOUNG people with diabetes are being supported in transitioning to adult services through the appointment of the first paediatric advanced nurse practitioner (ANP) at University Hospital Limerick.
Alison McCaffrey's appointment as ANP in Paediatric Diabetes will empower young people to self-manage their condition, improve health outcomes and general quality-of-life.
"It's very exciting to be the first Registered ANP in the children's Ark. My role is primarily designed to help young people to self-manage their Diabetes, to become empowered to make their own healthcare decisions," said Alison.
"Young people who engage with their diabetes have better clinical outcomes and quality of life.
"I am privileged to be working with children and young people with diabetes aged 12 years old and upwards. I help provide structured education, building competence in managing diabetes, growing confidence in their own decisions and advocating for themselves in clinic," Alison added.
The paediatric diabetes service at UHL currently manages 220 young patients. Every year, between 20 and 30 patients will transfer to the adult service and part of Alison's role adds a new dimension to this service.
"Through structured education, engaging with families, and addressing risk-taking behaviours, the hope is that by the time our patients are leaving the paediatric service and going on to university or starting a job or apprenticeship that they are able to mind their own diabetes in a safe way and that they live life to the full in terms of lifestyle, exercise, travel and all the things we enjoy doing at that age," said Alison.
Prof Clodagh O'Gorman, Consultant Paediatrician with a special interest in Diabetes and Endocrinology, explained: "Transitioning to the adult services is a process that can take a couple of years. This is one part of Alison's role but a very important one because there is really good literature to show that young people who disengage from the adult service following a transition that did not meet their needs will represent with significant complications at young ages."
"This is what we are zoning in on. Alison is working with those kids and young people to see what they need as they transition so we can effect a better service. We are also actively working with the young people and their families to find out what is important to them in their health service and their transition process, and we are keen to align the process as much as possible to meet their needs. We want to make sure they remain as healthy as possible for as long as possible," said Prof O'Gorman.
Dr Orla Neylon, Consultant Paediatric Endocrinologist, said: "Internationally, around 30% of children leaving paediatric services will drop out of structured care without multidisciplinary input. That adversely affects outcomes and results in more crisis-based care. With this kind of post we are hoping to improve outcomes overall; thereby facilitating independence in chronic condition management for young people and a smooth transition to the specialised young adult service."
With the creation of this post, there are now 49 Advanced Nurse Practitioners (ANPs) and Advanced Midwife Practitioners (AMPs), including candidate ANPs/AMPs, currently working in UL Hospitals Group.
The creation of ANP posts in UL Hospitals Group and across the country in recent years is transforming services for patients in hospitals, in the community and in the home through an expanded scope of practice for highly skilled nursing professionals, greater clinical autonomy and decision-making. Ongoing education and research as well as mentoring of nursing colleagues are also key parts of the role.
"From a nursing point-of-view," Alison said, "it's great for other nursing colleagues to see how you can advance, how you can specialise and become autonomous with your own patients, and make your own decisions or refer onwards. It's great to see how these roles are developing and I look forward to seeing more ANP appointments in UHL and around the country."