UL Hospitals Group: Patient Council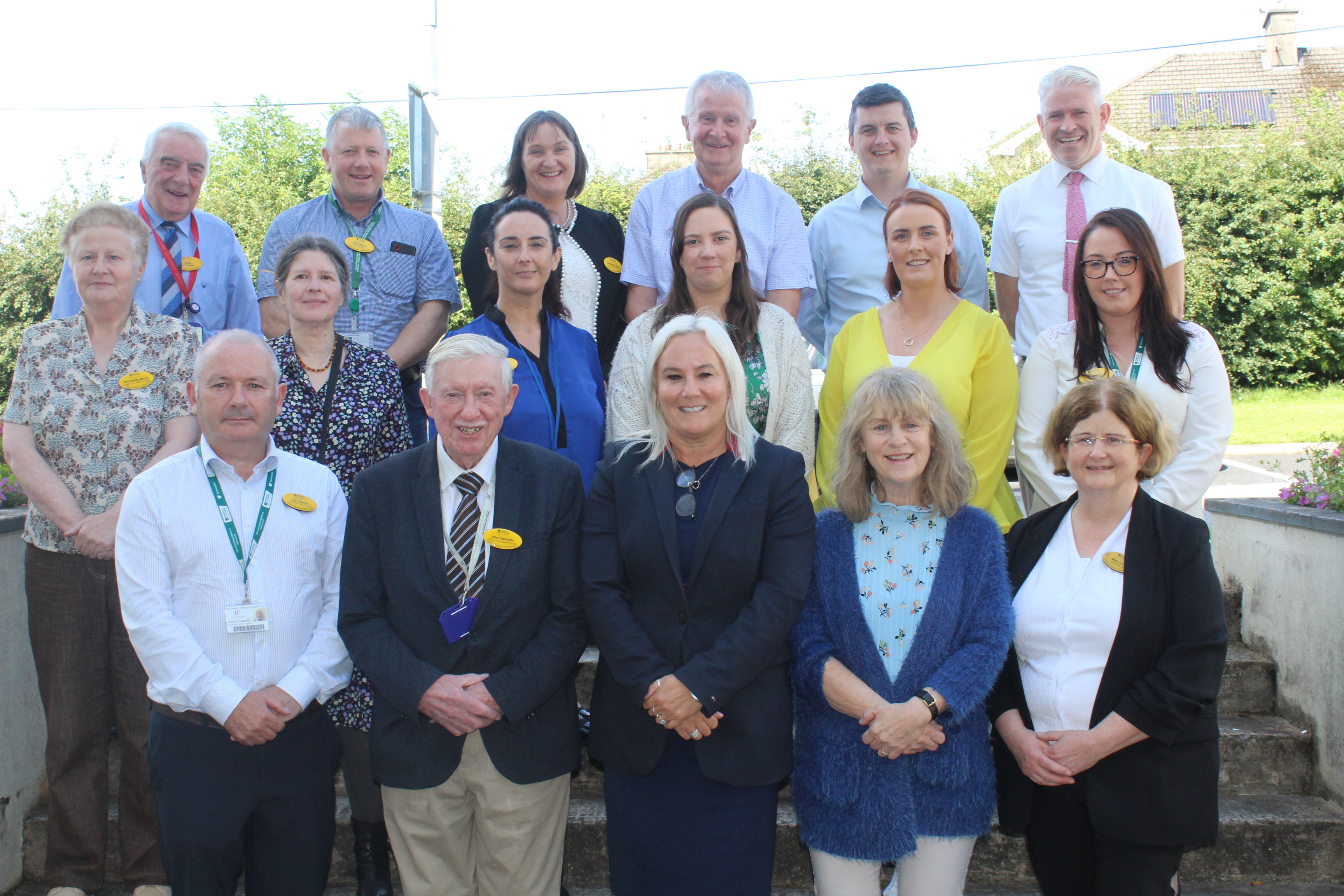 The Patient Council advises hospital management on ways to improve hospital services. Council members inform and contribute to our efforts in providing patient-centred healthcare service.
The Patient Council is made up of both members of the public and UL Hospitals Group staff members. It was set up in 2016.
The council are active partners in our hospitals. They provide a strong, independent voice for patients, service users and their families.
Work of the Patient Council
The Patient Council is involved in committees and projects within our hospital group. These projects included work on planning our new Emergency Department and recently completed inpatient accommodation such as the 60-bed block at University Hospital Limerick.
Members of the Council take part in various committees. These include:
end-of-life care
nutrition and hydration
directional signage
patient flow
developing improvement plans in response to the National Patient Experience Survey.
Council members
Patient Council members are:
Melody Buckley, Public Member
Janice Cahill, Business Manager, Diagnostics Directorate, UL Hospitals Group
Pauline Callaghan, Public Member
Joe Cassidy, Operational Director of Nursing, Ennis Hospital
Majella Corkery, Director of Nursing, Medicine Directorate, UL Hospitals Group
Mike Dwane, Media and Public Affairs Manager, UL Hospitals Group
Anne Fitzgibbon, Public Member
John Hannafin (chair), Public Member
Brian Kelly, Public Member
Marie Killowry, Public Member
Prof Brian Lenehan, Chief Clinical Director, UL Hospitals Group
Declan McNamara,(vice-chair) Chief Director of Nursing and Midwifery, UL Hospitals Group
Allen Moran, PALS Manager, UL Hospitals Group
Bernadette Moore, Public Member
Camilla O'Donoghue, Public Member
Virginia O'Dowd, Public Member
Alan O'Gorman, Operational Director of Nursing, Croom Orthopaedic Hospital
Angela O'Sullivan, Site Administrator, Nenagh Hospital
Cathrina Ryan, Operational Director of Nursing, Nenagh Hospital
Judy Ryan, Public Member
Michael Ryan, Public Member
William Shire, General Manager, Medicine Directorate, UL Hospitals Group
Mary Wycherley, Public Member