Published: 29 June 2021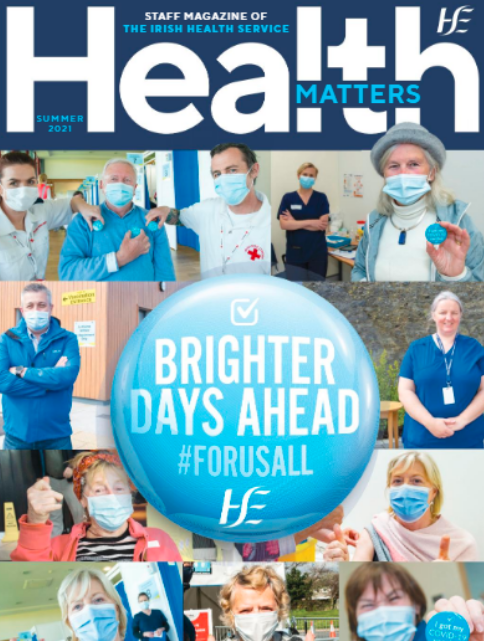 Editor's note
Welcome to the summer edition of Health Matters and it has been another eventful quarter in the health service.
2020 and 2021 have certainly been years like no other. As the pandemic hit in March 2020, many of us had to adapt instantly to a new world where virtual interactions and technological connectiveness became the norm as we looked to maintain a functioning health service. Then, just as we began to see the light at the end of the tunnel as the impact of the vaccine programme became evident, the cyber-attack on the heart of our health services turned the dial back many decades. Our frontline staff had to try to function as a 21st century healthcare system but using the pen and paper methods from a bygone era. After putting our heart and soul into managing the COVID-19 crisis we had to pick ourselves up and take another cruel hit.
Our response to the heartless attack on our health system has shown once again that our staff are ready to face any challenge that the world can throw at us. Despite the cyber-attack on May 14th, there remains much positivity; the COVID-19 Vaccination programme, in this issue we take a look at :
The results of so much hard work across the system, keeping our vulnerable populations safe and out of hospital, with cases among the vaccinated groups plummeting to virtually none
All the various teams across the HSE who are responsible for getting the vaccine programme off the ground, and making it a huge success – from the people who physically ensured the vaccines got around the country, to the countless people on the frontline administering the vaccines
People in the background making sure the whole process from vaccination registration to getting the vaccine was seamless
We now look forward to a summer of fresh hope and a return to normality for us all. A sincere thanks to all those who have sent in contributions to this edition and I hope you find plenty of interesting reading in it.
Joanne Weston
Editor of Health Matters