Rachel McNamara - NCHD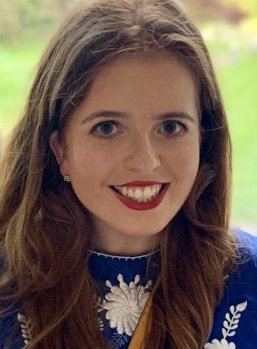 My name is Rachel McNamara and I am excited to be one of the National Fellows for Innovation and Change 2021-22. I graduated from Trinity College Dublin in 2016 and I completed intern year at St James' Hospital, before returning to my native Limerick for Basic Specialist Training in General Medicine at UHL (with a few pit stops along the way!)
I am a consistent advocate for doctors; having held national union positions, lead-trainee roles and generally striving for smarter, more streamlined healthcare processes. Although this year has been one of the most challenging in the history of our health service, I was proud to see the enormous capacity for innovation in our hospitals and the resilience of our healthcare workers. Ireland's people deserve a healthcare system that is as hard-working and adaptable as its staff.
Through the Innovation and Change Fellowship and the Spark Programme, I look forward to harnessing the ingenuity and spirit of our healthcare workers to create a health service of which we can be truly proud.
Amy Carroll - midwife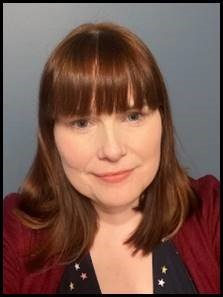 I qualified as a midwife in 2004 and since then I have worked in the acute and community setting in the UK and in the south east of Ireland. I am a clinically practising midwife and clinical placement coordinator. I have additional experience in developing innovative projects and guiding and promoting others to the same. I am delighted to be the first nursing and midwifery innovation fellow in the Spark Innovation Programme.
My vision is that every nurse and midwife in the country will know what the Spark Innovation Programme is, and that it encourages those with a problem solving and innovative mind to engage with the programme. One of my core goals is ensuring that the reality and challenges specific to nursing and midwifery are kept at the forefront when planning Spark initiatives. I aim to provide tailored support, practical guidance on implementation and measurement of success, and promotion of projects. I also aim to nurture the successful collaboration between the ONMSD and the Spark Innovation in all my endeavours.
Dermot Burke - physiotherapist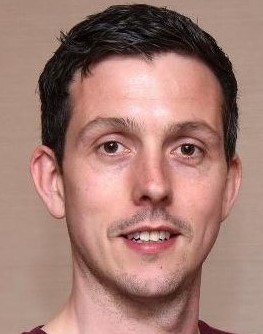 I am delighted to be the first HSCP National Fellow for Innovation and Change. I have worked as a physiotherapist in the public and private healthcare systems in Ireland and the UK since graduating in 2010. I'm involved in innovation projects promoting a holistic approach to health and wellbeing through multi-sector collaboration and digital technology.
In 2020, I graduated from TCD's Post Grad Diploma in Healthcare Innovation. Since then I have instigated and led on a number of projects at St. Michael's Hospital, Dun Laoghaire. I also work with a health-tech start-up, Cushla Health, working to improve outcomes by facilitating access to patient healthcare data.
HSCPs inherently have an inbuilt inquisitive, problem-solving mentality. As we account for over a quarter of the HSE's clinical workforce, I firmly believe we are perfectly positioned to enact innovation and change. I look forward to representing and collaborating with you, building on the fantastic work of past Fellows, and continuing to promote and develop a culture of innovation in the HSE.
Cathal Mac Dhaibhéid - NCHD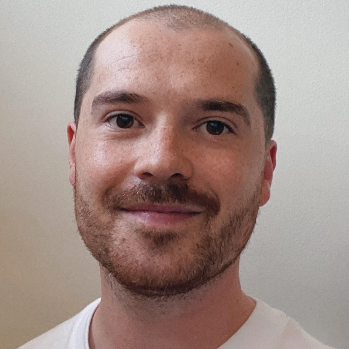 I graduated from University College Dublin in 2016 and completed core surgical training in Cork University Hospital and in the National Maxillofacial Unit at St James' Hospital, Dublin during 2018-2020. My experience of modern surgical training, with a strong emphasis on clinical simulation, fostered my interest in change and instilled an openness to new ideas and new ways of delivering education and healthcare.
A lifelong passion for design led me to complete an MSc in Medical Device Design in 2021. Here, I was introduced to health design thinking methodologies; developed skills in sketching, prototyping, and usability testing; and familiarised myself with international best practice e.g. ANSI/AAMI HE75. In my capacity as a student consultant, I worked on various projects with industry leaders such as Stryker and Hollister.
I remain fascinated by the intersection between health and design. People don't think of healthcare as a creative field. In my view, however, creativity and design thinking methodologies are key to tackling many of the unique challenges we face in medicine today.
I'm honoured to join the Spark Team as one of the NCHD National Fellows for Innovation and Change 2022-23.
Contact
If you would like to get in touch with any suggestions for the year ahead, or have queries about the Spark Innovation Programme, email spark@hse.ie