Today, Tuesday 21 June, we published our 2021 Annual Report and Financial Statements.
2021 was another year in which you went above and beyond to care for the people who use our services. Alongside our focus on providing safe care to the people of Ireland during COVID-19, we dealt with the considerable impact of the cyber attack in May.
We are still learning from these experiences and emerging from them with a stronger, more adaptive and more integrated health system.
Over the course of the year, we also addressed some of our long-standing challenges around waiting lists for scheduled care in hospitals and long waits in emergency departments. We did this by implementing some important ongoing Sláintecare reform programmes.
Information:
Because of your work in 2021
9 out of every 10 adults in Ireland were vaccinated against COVID-19
9 out of every 10 children aged 24 months got their measles, mumps and rubella (MMR) vaccine
55 thousand citizens received over 20 million hours of care in their homes
People with disabilities accessed over 16,000 day respite sessions
Our general adult community mental health teams saw over 25,000 adults
Over 3.2 million people attended an outpatient department in our hospitals
We cared for people in our emergency departments on 1.3 million occasions
6 out of 10 people got their outpatient appointment within a year
8 out of 10 children got their planned day case procedure within 15 months
Some of the new services we launched in 2021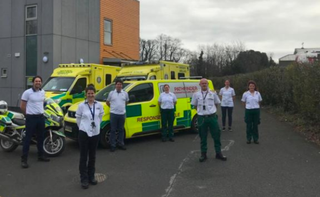 Established in 2021, Pathfinder is a collaborative service between the National Ambulance Service and Beaumont Hospital Occupational Therapy and Physiotherapy Departments. This service is safely keeping a high proportion of older people in their own home rather than transporting them to the Emergency Department for assessment.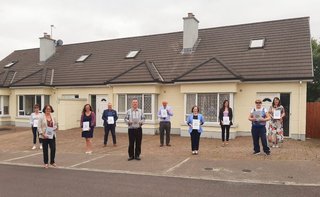 'My Home Project' is a Sláintecare Integration Funded partnership project between Mental Health Services, HSE Community Healthcare West and Galway Simon Community. The project uses an integrated approach between services, with the housing and support needs of each individual person at its centre.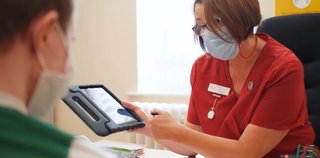 Launched in December 2021, the Health Passport App was funded by The Department of Health through the Sláintecare Integration Fund. The app is designed to support people with intellectual disabilities to communicate and express their specific needs when in a health care setting.
Cyber attack
The cyber attack caused widespread disruption to our health services. Once again, when called on, we demonstrated the ingenuity and resilience needed to deliver essential care to people around the country, while our colleagues worked hard to minimise the effects of the attack.
We are working with the Department of Health on a multi-year ICT and cyber security transformation programme. This will strengthen the system's resilience and responsiveness and reduce the potential impact on care in the future.
Recruitment
In 2021, overall staffing levels increased by 6,149 full-time roles.
Spending
We spent just over €21 billion on healthcare in 2021, including funding to non-statutory agencies.