Published: 5 November 2021
There continues to be an upturn in people registering for their first vaccine, with an average of 1,800 coming forward daily.
HSE's National Director for the COVID-19 Vaccination Programme, Damien McCallion said the HSE is continuing to run campaigns to target those who remain unvaccinated and progress is being made.
There has also been a marked improvement in the uptake in pregnant women getting their vaccine.
Mr McCallion said a study carried out last week through the Women and Infants programme revealed that 58% of women are fully vaccinated, with 75% of their partners also vaccinated. He said it was a 'big jump from where we were'.
"There were groups that we really wanted to see come forward and one of those was pregnant women. A lot of work was done with our clinicians in hospitals and also with people who are pregnant and their partners and we have had some really good improvement," he said.
Regarding, the booster shots for healthcare workers, approved this week, he said there are 305,000 registered health care workers identified for a booster dose and this will be done primarily in vaccination centres.
Booster vaccination will be offered approximately six months after the second dose with individuals called for vaccination as they fall due.
Community pharmacies will also be included in the rollout of booster doses to healthcare workers in the next few weeks.
A number of people will have newly become healthcare workers since their second vaccine dose and a facility will be available shortly for them to get called for a booster.
The booster programme for people in long-term residential settings has been substantially completed, Mr McCallion confirmed.
He said 475,000 people have been identified in the 60-69 age group for a booster dose and these will also be carried out in vaccination centres.
Meanwhile, Dr Naro Imcha, Associate Clinical Director of Maternal & Child Health, UL Hospitals Group, urged pregnant women to get the vaccine.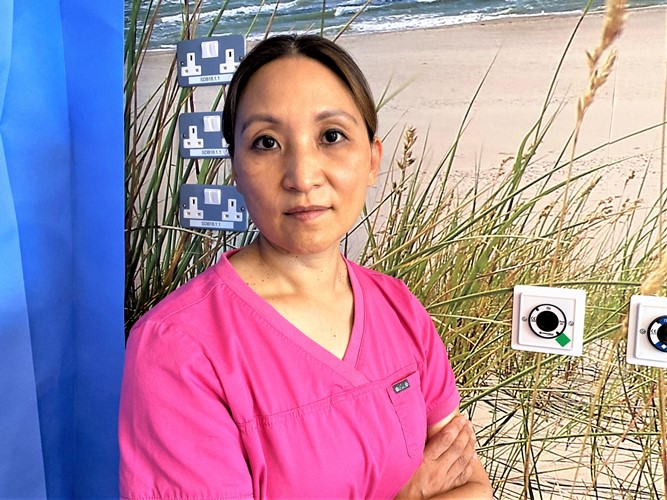 "We want to be very clear, and reassure all pregnant women. COVID-19 vaccination is safe. It's the best way to protect yourself, and your baby, from COVID-19," said Dr Imcha.
Dr Imcha explained the importance of vaccination against the risks that COVID-19 can presents to pregnant women, particularly in the latter stages of pregnancy.
"Over the course of the pandemic there have been mixed messages about COVID-19, and we understand how pregnant women have been confused, hesitant, and even scared to get vaccinated. But it's important that women understand that COVID-19 can cause serious illness for pregnant women who become infected with the disease, particularly during the third trimester, from the 28th week of pregnancy until birth," she said.
Dr Imcha added, "At that stage, the risks increase, of admission to Intensive Care; of complications in pregnancy; of serious conditions such as pre-eclampsia; of the need for caesarean delivery; and ultimately, of stillbirth. So please remember - COVID-19 vaccination is safe. It's the best way to protect yourself, and your baby, from COVID-19."
Read more about COVID-19 booster vaccinations for healthcare workers