Published: 5 August 2021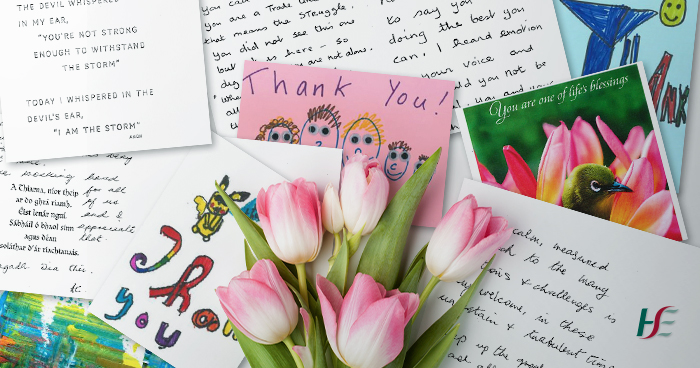 5 August 2021
Dear Colleagues,
While the past 17 months have seen everyone's lives changed materially, with many challenges, additional stresses and a lot of unpredictability – and now with the Delta variant providing another hurdle to overcome. We know that increasing confidence in the vaccination programme gives hope and belief that we will reach the finishing line soon. 
And as we continue with what is undoubtedly a hugely successful vaccination programme, I want to reiterate my thanks and acknowledgement to you – to everyone, directly and indirectly, involved in that programme and the wider staff whose ongoing resilience and dedication mean that we are now running both COVID and non-COVID related services and programmes.  
I would further reiterate my thanks to everyone for demonstrating time and again, their unrelenting focus and dedication following the cyber attack, in a way that can only be described as exemplary.  The amount of work, commitment and agility needed to overcome such a hurdle was incredible. Thank You.
I continue to be humbled by the cards, letters, emails and general correspondence from the public that have continued to arrive, expressing gratitude for all that you have achieved and done. They show a recognition of the care, commitment and generosity that health care staff across the country have shown over the past year and a half.
While the correspondence expresses gratitude generally, many of those emails and cards specifically refer to the vaccination programme.  It is clear, just how well that programme is doing and have excelled all expectations.  It doesn't seem that long since early January when we were administering between 20,000 and 30,000 vaccine doses per week, trying to get to older, more vulnerable people in nursing homes along with our healthcare workers.  Move forward to the present and we recently confirmed that in July alone that we administered over a million vaccines.  Last week we opened the vaccination programme to those aged 16 of 18, and are continuing to provide well in excess of 300,000 doses a week.
And just to summarise overall, almost six million doses have been administered at the time of publication. It is expected in fact that the six millionth dose will be delivered today, 5 August.
88% of the population aged 16 and over are now partially protected
and 74% of the population aged 16 and over are fully vaccinated.
The cards, letters and emails express it simply and I want to again reiterate the pride and respect I feel and experience every day working with you – in every area and every aspect of our health service right across the country.
Paul Reid
CEO
Messages of Thanks to Healthcare Heroes 
It's well over a year since my husband and I passed you by as you prepared to face a news camera in DCU. We told you then that you were doing a great job and in your typically modest manner, you passed the credit back to us. This letter reverses that direction again!

I've always been proud to be Irish and very pleased to know that as a nation we have be compliant with most regulations around Covid and in accepting the vaccine.

I received my second AZ jab last week. I have to say I felt really emotional. We are so privileged to live in a country that has organised such a fantastic vaccination programme. It was so efficient. This really is a marathon race and while infection numbers are on the rise again, unfortunately, the number of vaccinated people rises daily too, which is enormous credit to you and the entire HSE.

I just had to write and thank you and all your HSE colleagues for the incredible resilience and dedication you've shown since Covid started. I'm well aware too on the crisis caused by the Cyber Attack. Yet you keep forging ahead. Your commitment to serving the Irish people is beyond words. It must take a toll on you all. I do hope you manage to look after yourself and your family and I wish you and all in the HSE the very best of luck over the coming months.

 

With sincere thanks and gratitude,

Alice
Received my 2nd Astra-Zeneca vaccine on Sunday last in Fastways Hotel, Dundalk. Just want to thank you and all the staff of the HSE again for your kindness to me, and to Joe, who received his vaccine on Friday.

Hope you are keeping well and have managed to get away for a break. As for ourselves, we are heading off down to Wexford for a few days. Really looking forward to the break.

All the best. Keep safe.

Kind regards

Pat and Joe
I really don't know how you do it, but without a doubt you are being directed by a higher being. I would like to say thanks to you for all your assistance and information during this mad time in the world. You really are great. You keep so calm and are able to deliver information to everyone at every level, which is a remarkable ability. Just keep doing what you are doing, you are meant to be in this place at this time, so continue to believe in yourself.

God bless,

Sylvia
Myself & my husband (74 & 73yrs) got our first dose of the Pfizer vaccine from our GP on Monday afternoon. Everything went so smoothly. We were much relieved & delighted to get vaccinated. We wish to thank yourself & your staff for the great work you are doing.

 

Best Wishes, Ann & Tony
I just want to say a big thank you for the excellent work that you are doing in the most difficult circumstances. Myself, family and friends really appreciate the hard work and effort that you personally have put in for the benefit of the country. I cannot begin to imagine how difficult the past year has been for you and your team.

 

Keep up the good work. Warm regards,

Angela 
I would like to congratulate all involved in the Covid Vaccine Clinic yesterday.

Everybody ,from the person who phoned me to come in for a cancellation slot to all involved were smiling ,friendly,caring and ultra efficient. It felt like you were in very capable hands and not just part of a logistical exercise. Patients responded to this compassionate care and visibly relaxed. I believe over 750 patients were vaccinated in one day. This was a significant achievement and was underpinned by great logistical organisation and the drive for best patient care. Yesterday shone out like a beacon and was very inspiring to witness.

Thanks and congratulations

Michael
"My name is Emme and I am in first year in school. I just wanted to write to thank you for all of the hard work you have been doing for our country. I want you to know that we are really grateful for everything you do. It must be hard. Hopefully, we get out of this pandemic soon, I think there are positives aswell, like we get to spend time with our families and we can appreciate the little things in life. Thank you so much and keep smiling!"

from Emme
"A very sincere 'Thank You' to you all for your endurance of patience, tolerance during this most awful of times. Best of luck."

From Gemma
Just a note to say Thank You and to acknowledge your hard work leading the HSE over the past year of this COVID-19 crisis. The regular press briefings and Staff Webinar and email updates you provide have given reassuring confidence that you and your team and all at NPHET are doing your utmost to keep people as safe as possible during this time. While I am not a frontline worker I feel proud to work for the HSE. Kind Regards.

From Caroline