Published: 30 April 2021
The plane carrying aid from Europe to India touched down this morning. The oxygen concentrators sourced by the HSE were received by the Indian Red Cross in the early hours of this morning and are now being distributed to urgent cases.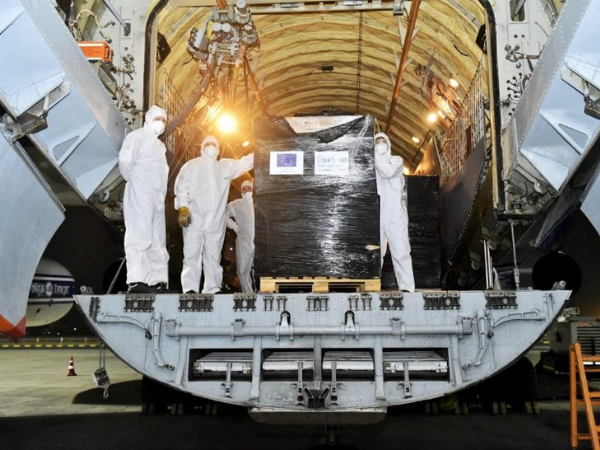 His Excellency Brendan Ward, Ambassador for Ireland in New Delhi said; "I know that some people spent a large part of their weekend on this project and that there were many late nights involved.  The fact that it proved possible to source, release and transport such a significant amount of equipment in a few days is a tribute to the efficiency and the connectedness of our systems.

It has made a very favourable impression here not just on our Indian colleagues, but also on other donor countries which have not been so quick off the mark. The EU Delegation was very appreciative of the generous acknowledgement of the EU contribution. It is always nice to see Ireland setting the pace and leading by example. We look forward to welcoming the next consignment early next week."
Efforts from HSE Estates, Acute Operations and HSE Medical Equipment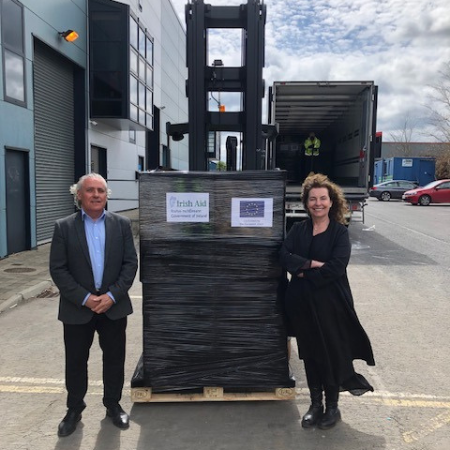 Another consignment of aid will leave Ireland on Monday for India and will include:
2 oxygen generators
548 oxygen concentrators
365 ventilators
and 60 mask ventilators
Thank you to all our colleagues across many departments and hospitals who have helped with this aid mission.