TY Health Careers Showcase Attracts Over 1,600 Students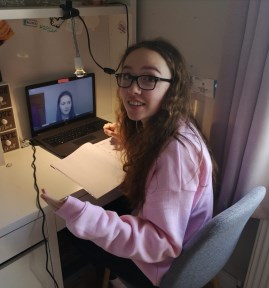 - Star Athletes Gearoid Hegarty and Naomi Ni Chearbhaill Inspire with Messages of Resilience
- Eighteen professions represented over two-day careers event
TRANSITION Year students from across the MidWest have participated in one of the year's biggest careers events, with a particular focus on healthcare.
Over 1,600 students from Limerick, Clare and Tipperary – and as far afield as Kerry, Cork and Galway - registered for the Junior Health Sciences Academy 'Early Careers' showcase which was held over two days on Zoom.
Hosted by the Health Sciences Academy, together with Limerick Clare Education & Training Board and Limerick Education Centre, this virtual careers fair provided TY students with an introduction to careers in healthcare and the various programmes of study in health available in the region.
The Health Sciences Academy is a partnership between the University of Limerick, UL Hospitals Group and HSE Mid-West Community Healthcare. The Junior Health Sciences Academy is part of this partnership, aiming to support students in early careers, health promotion and leadership in health.
Among the highlights of the two-day programme was the career and general advice shared by Hurler of the Year Gearoid Hegarty and Ireland hockey international Naomi Ni Chearbhaill. Both star athletes are teachers by profession and both spoke of how they had overcome adversity and improved their own resilience levels.
Naomi, a teacher at Gaelcholaiste Luimni, spoke of how healthcare professionals had helped her develop a rounded, holistic approach to health and wellness, in looking after her nutrition and her physical and mental health. Physiotherapy had been crucial to Naomi's recovery from the ruptured ACL she suffered playing in an All-Ireland quarter final for the Clare football team in August 2018. After a long rehabilitation, Naomi is back in action and training with the Irish hockey team ahead of their Olympic Games debut in Tokyo later this year. She told TY students how holding herself to the goals she had set for herself on her blog helped her recover from injury.
"I am used to a timetable when I am training and when I am teaching so to have had such a long road to rehabilitation over many months meant it was important for me to set goals for myself and to stick to them. Because I was writing these goals down at the start of the week I said to myself well I had better get them done by the end of the week, even if it was only myself or my friends reading the blog! So even at the start, whether it was something silly like being able to put on my own socks again by a certain date, or later going on through walking, jogging and running, to doing a bit of gym work, I had to stick with it. Each week I knew was getting somewhere and that I would be able to appreciate the opportunities all the more once I did get back. And that is something I have taken into Covid as well, seeing positives in small things," said Naomi.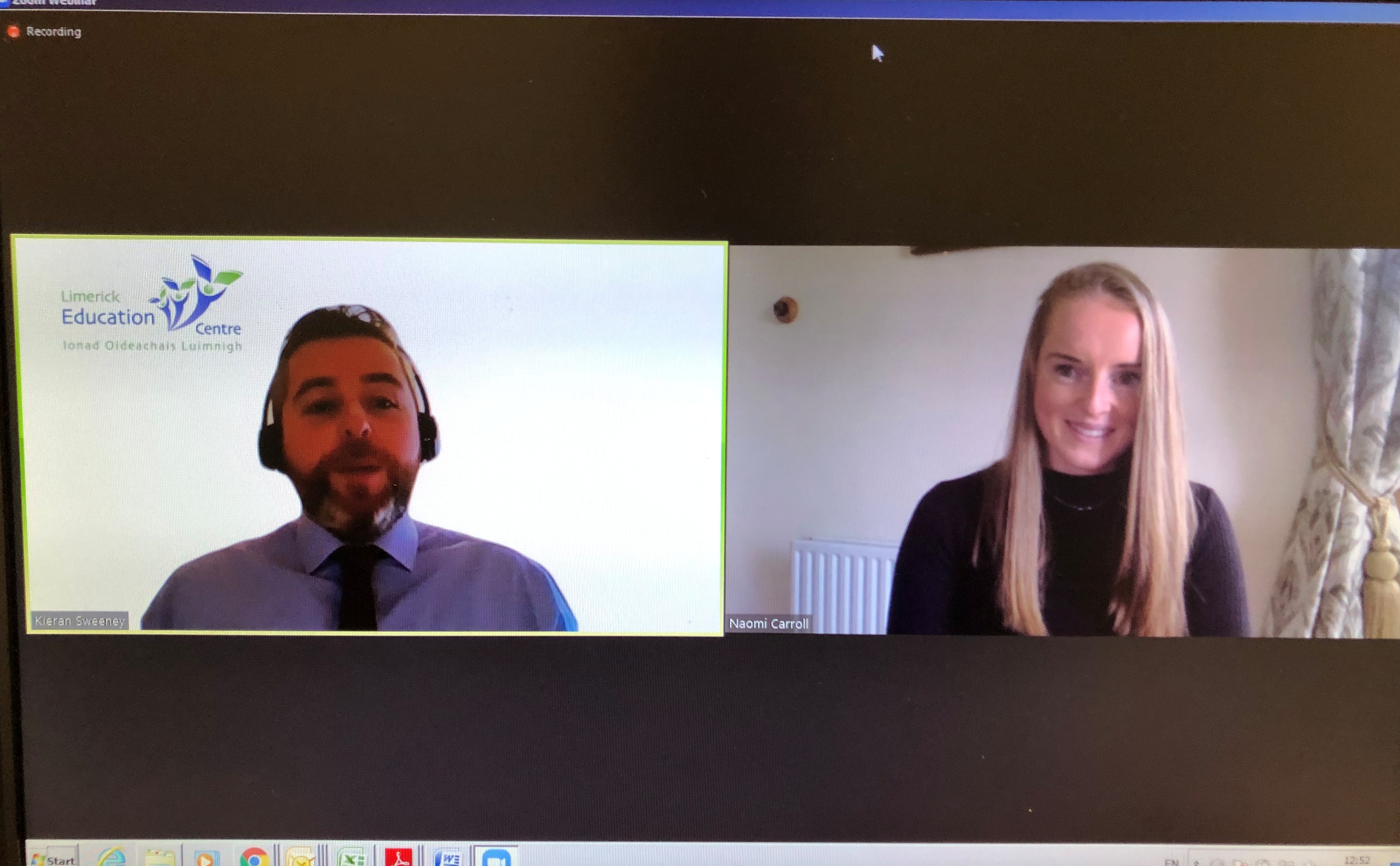 Gearoid Hegarty, himself a teacher in Desmond College, Newcastle West, said he was a relative latecomer to on-field success and stressed the importance of perseverance and staying focused on your goals.
"One of my favourite quotes is how 'failure is not fatal' and it can be used as feedback to carry into the future. Failure is not a bad thing if you can learn from your failure. I have had so many setbacks and failures along the way. I spent two years with the county minors and never got a look-in; two years with the U-21s and I never got a look-in and until the Fitzgibbon Cup in 2018 there was not much I could point to in terms of success. I know it is a cliché but if you are passionate enough about something and you put in the hard work, there is nothing you cannot achieve. There are 168 hours in a week and you can put any number of those hours towards what you want to be in life whether that is an athlete or a doctor or whatever it is you want to achieve," said Gearoid.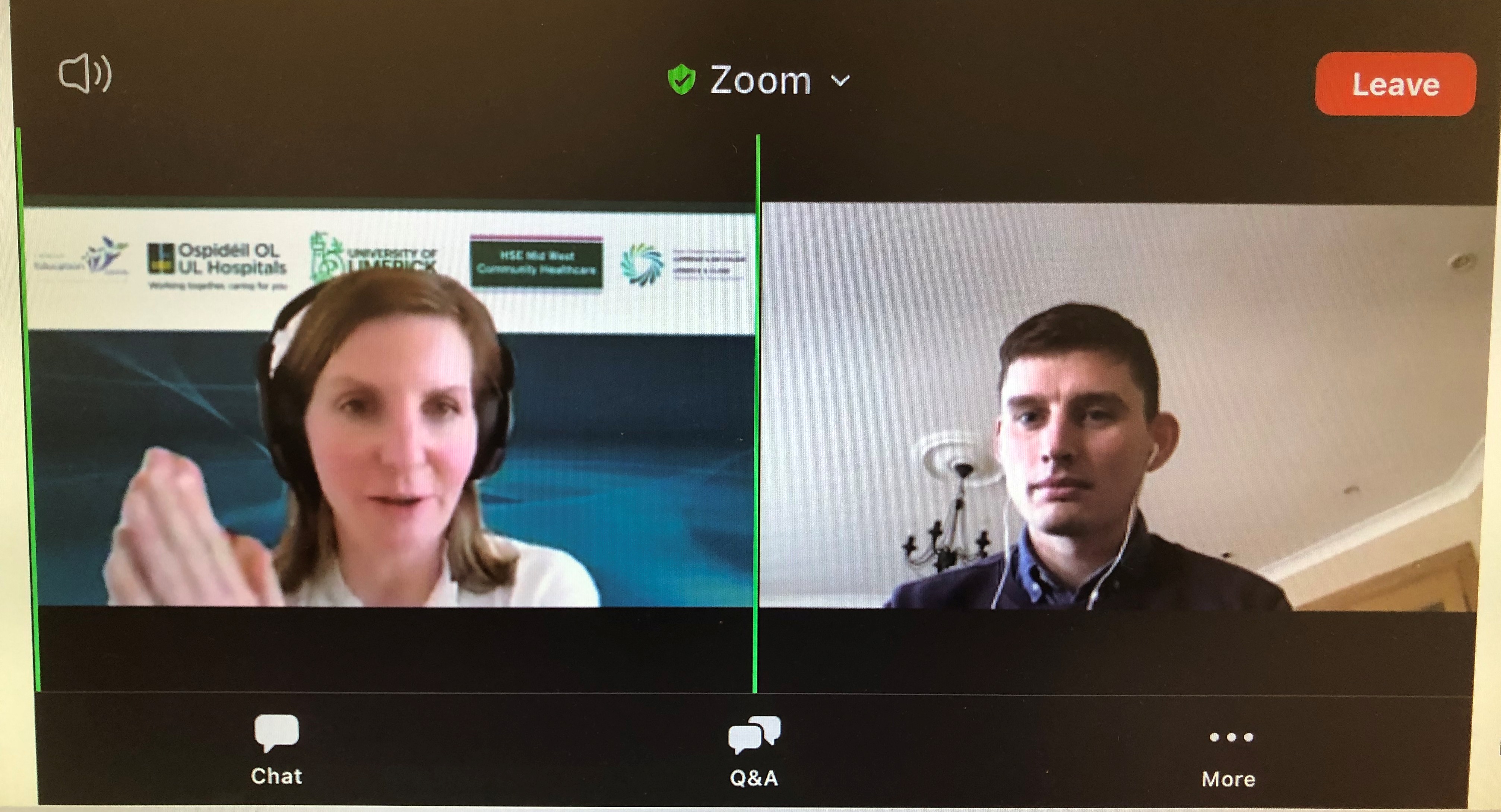 Over the course of two days, students heard directly from healthcare staff, including doctors, nurses and midwives, paramedics and allied health professionals – both in the hospital and the community setting. Staff representing 18 different professions described their working day, their career journey and what they would advise to any second level student considering healthcare as a career.
In addition, the TY students learned all about college life from those enrolled in the various health sciences programmes at the University of Limerick, including nursing, midwifery, medicine, physiotherapy, occupational therapy, speech and language therapy, human nutrition and dietetics, occupational therapy, psychology and paramedic studies. University of Limerick staff were also on hand to give advice on programmes and entry requirements.
Dr Roisin Cahalan, School of Allied Health, and University of Limerick, commented: "In designing this programme, we wanted to ensure that anybody in Transition Year who is considering healthcare as a career would be able to hear not only from the professionals but from the students studying those courses in the here and now in this region. We made sure to include students on programmes right across the range of health sciences and in particular those more senior students who have been on clinical placements and who have experience of studying and being on placement both before and during the pandemic."
Miriam McCarthy, Health Sciences Academy Manager, said: "Covid-19 has completely changed everything in healthcare not just in terms of how we work but also in terms of how we learn and train. One of the positives of this event was that in moving to a virtual event, we have been able to accommodate a greater number of TY students and a broader range of speakers than ever before. In organising this event, we were careful to hold brainstorming sessions with TY students and their co-ordinators on how we could make it more relevant for them and I think the value of that preparatory work has been demonstrated with the fantastic attendance over the two days. We hope to build on this event in future to promote careers in healthcare and better inform TY students around their career choices."