Perinatal Mental Health Service Conference at UMHL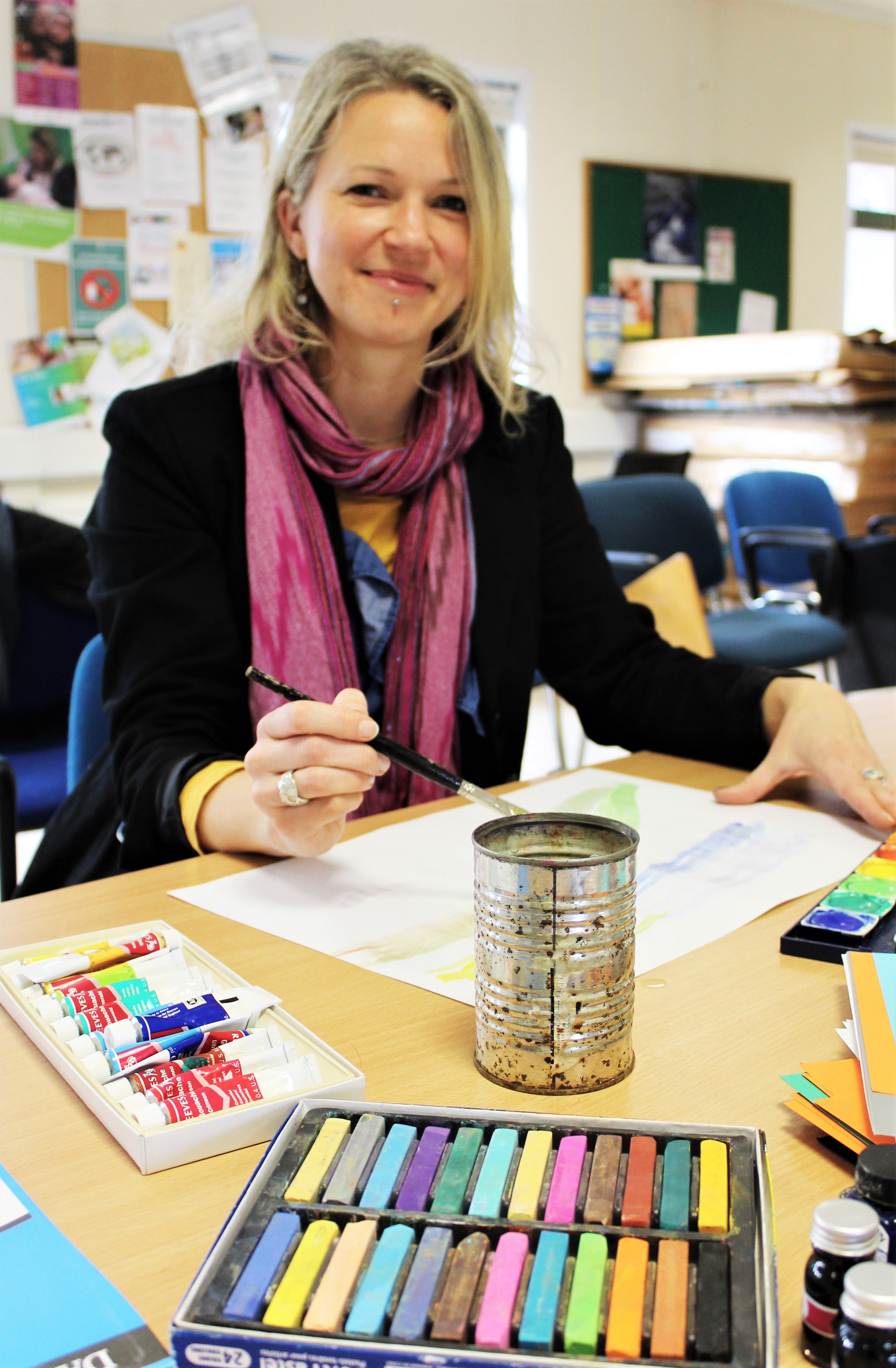 Conference explores service innovations in perinatal mental healthcare at UMHL.
The benefits of innovative services such as art and music therapy for the mental health of women during pregnancy are among an array of issues explored at the fourth annual conference of the Perinatal Mental Health Service, hosted virtually by University Maternity Hospital Limerick on Wednesday November 24th.
University of Limerick-based music therapist and PhD candidate, Pui Sze Cheung, and art therapist Emilie Brown, discussed the role of music and art therapy in maternity care at UMHL, as part of a broader exploration of service development that saw Dr Kristyn Dunlop, SHO Obstetrics & Gynaecology, explored the Birth Experience Survey Tracking (BEST) practice study, a quality improvement initiative at University College Hospital Galway.
Patients attending the service in UMHL have been able to avail of art and music therapy for 12 months now, thanks to funding support from Healthy Ireland. Ms Cheung and Ms Brown presented patient feedback about their service during the conference, and answered questions from the virtual audience.
For the Specialist Perinatal Mental Health Service team at UMHL, which was established in 2018 as a joint service of UL Hospitals Group and the HSE Mid West Community Healthcare Organisation, music and art therapy has long been championed as a therapy of the kind that has placed the Mid-West team to the fore in mental health services nationally.
Currently, a team from the Irish World Academy of Music and Dance and the Department of Nursing & Midwifery at UL, in partnership with the Specialist Perinatal Mental Health service at UMHL, is undertaking a major study into how art and music therapy can support perinatal wellbeing. The findings will help to inform the design of programmes to further enhance the wellbeing of mothers and infants in the care of the service.
Maria Gibbons, Mental Health Midwife Manager of the UMHL service, said: "Art and music therapy complements the work of practitioners in the SPMHS. This therapy has allowed mothers to discover themselves again after the birth of their babies; to improve their self-esteem; and, above all, has provided a safe space where they can express emotions that they have found difficult to express in words."
The conference, with its theme of 'Collaborate, Change, Celebrate', had a rich agenda of international and national keynote speakers, sharing insights with an audience of professionals working with women in the perinatal period, including midwives, nurses, GPs, psychiatrists, psychotherapist, psychologists, occupational therapists and allied healthcare professionals.
The conference provides the local team with an opportunity for information exchange and establishing bridges for inter-service collaboration, as well as increasing general awareness around perinatal mental health services and issues.
Other topics covered include discussions of the national model of care; ensuring that perinatal services are meeting the needs of LGBTQ+ parent families; psychosis in the perinatal period; the attitudes of healthcare professionals towards perinatal substance abuse; a case study of cannabinoid hyperemesis syndrome in pregnancy; in addition of educational videos on stigma in perinatal mental health; while the day will also features oral poster presentations, as well as video testimony from service users at UMHL.
The conference saw the UMHL-based service reflect on a year in which the team expanded with the addition of two Mental Health Clinical Nurse Specialists, Pauline Walsh and Finola Roe, and an Occupational Therapist, Aideen Higgins, to further enhance its services. They have joined Consultant Perinatal Psychiatrist, Dr Mas Mohamad; Mental Health Midwife Manager, Maria Gibbons; senior clinical psychologist, Dr Niamh O'Dwyer; senior social worker, Patricia O'Dea; administration support, Sheree O'Brien; and (rotating every 12 months) a Senior Registrar.
Dr Mohamad said: "We're delighted to be hosting our fourth conference, and celebrating the achievements and work of our highly motivated and ambitious team. We strive to improve by listening to our service users, and we also encourage listening to and collaboration with our peers in other areas, and this is reflected by the very distinguished line-up of guest speakers who are joining us, albeit virtually, for the conference. As ever, this event marks another step forward in the ongoing pursuit of our goal to becoming a Centre of Excellence in perinatal mental health services."