A day in the life...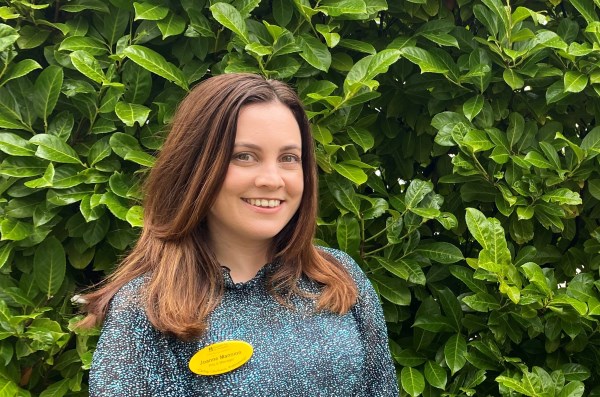 Tell us a little bit about you and where you work
My name is Joanne and I'm from Nenagh in County Tipperary. I am a Patient Advocacy & Liaison Services (PALS) Manager working in the Emergency Department (ED) in University Hospital Limerick, one of the busiest EDs in the country. PALS commenced here full-time in January. I work with another PALS manager, Kathleen Keane. Before I started working in patient advocacy I worked as a Speech & Language Therapist. Outside work, I enjoy yoga, and at the start of the pandemic joined a book club with friends—that keeps me motivated to meet my Goodreads target!
Tell us what a typical working day involves…
My working day starts at 9am and finishes at 5pm, but in PALS, no two days are the same.
Advocacy work varies between reactive and proactive scenarios. Sudden reactive scenarios occur daily. For example, I recently received a call about a vulnerable patient in the ED. He was in his 90s, and required support to speak to the medical team and to link with his family.
Alternatively, long-standing advocacy cases involve being the designated liaison person for investigation of serious incidents and acting as the go-between for the family and the medical team. I also respond to complaints or compliments and contact patients to discuss their experience and identify if, or how, their experience can be improved.
Often my role is to listen, summarise, sometimes apologise, and identify learning opportunities. That leads to the proactive part of my job, working with other team members to identify ways to improve the patient experience through projects, quality initiatives or a small gesture.
To increase communication opportunities for patients and their families, we have set up a clinic in the ED that runs every Monday to Friday from 2pm to 4pm. This is to provide information to patients and their families, along with any support, advocacy, listening and signposting required. This service started at the end of March. So far we have been able to talk to patients who are looking for more information about their waiting times, medical condition etc, and help to de-escalate difficult situations. We plan to gather data on our clinic to inform future initiatives in the ED.
What do you enjoy most about your work?
I enjoy making a difference to a patient's experience in the ED. The smallest thing I do—and that might be simply giving someone time; time to have a chat, and time to listen—has the power to improve a patient's day.
My favourite part of my working day is…
During the daily clinic in ED, I meet people from all backgrounds, patients and their families. I get the chance to listen to families and try to identify a solution to any problems they may be facing. Sometimes it's as simple as helping to charge a phone so they can contact their loved ones. Other times, it might involve working to connect information between the patient, families and the medical team. I am very appreciative of the fact that something that takes only 15 minutes of my time can really make a difference and improve the experience for patients and their families.
My most memorable/exciting career moment to date was….
In my first week as a PALS manager, the PALS team organised a wedding for a patient in palliative care in UHL. The patient was getting married in the chapel in the hospital, and the PALS team organised flowers, music and booklets for the ceremony. On the day, I was in charge of music; playing the right song for the bride to walk up the aisle, and during the ceremony, and the exchange of vows, etc. It was a beautiful, emotional day and I felt very privileged to be a part of it.
Tell us what is a key area of focus for you or your team right now?
Right now one of the things we are focusing on is supporting the launch of the National Inpatient Experience Survey for 2022 in UL Hospitals. The key to improving the quality of healthcare services is to listen to and learn from patients' experiences in hospital. Each year we and other hospitals around the country participate in this survey. Patients aged 16 and over who have spent a minimum of 24 hours in UHL, Croom, Nenagh, St John's or Ennis hospitals and are discharged during May are invited to give us their feedback. The survey helps us to continue to improve by focusing on what our patients have said really matters to them and to their care experience.
What would you like to see happen or change?
Since we have just commenced our service here in the Emergency Department I hope to see the PALS service become an integral part of the team in ED. I would love to see that, as a result of feedback from our clinic or from patient's experience in ED, we have been able through collaboration with other disciplines to make a change and improve the service for all patients.
______
The Patient Advocacy and Liaison Service (PALS) team act as a point of contact between patients, their families/carers and the hospital. The service is available in University Hospital Limerick, Ennis Hospital, Nenagh Hospital, Croom Orthopaedic Hospital and University Maternity Hospital Limerick. If you have concerns about any aspect of your care or service, we advise you to speak to the person in charge of the area as they are best placed to address your concerns as quickly as possible. If you feel that your concerns have not been addressed or if you would like the support of an advocate our PALS team can assist you.
Contact details: Patient Advocacy Liaison Services, University Hospital Limerick, Dooradoyle, Limerick Email: UHLPals@hse.ie