A day in the Life…..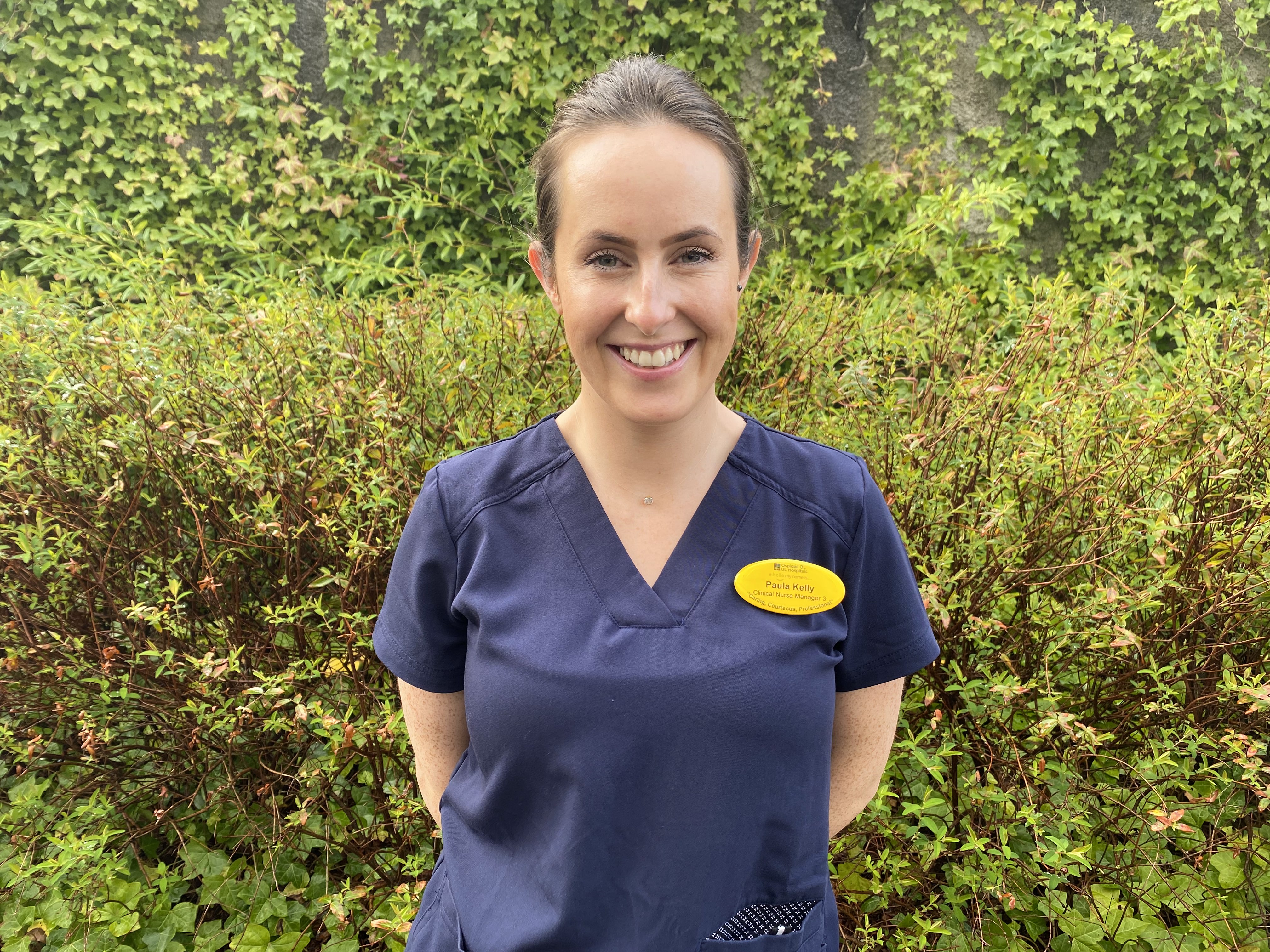 A day in the Life…..
My name is Paula Kelly and I have been the Clinic Nurse Manger 3 (CNM3) for Renal Services in University Hospital Limerick (UHL) since August 2022. I began my career as a renal nurse in haemodialysis back in 2017.
As CNM3, no two days are the same. I am the manager for the renal service which incorporates Haemodialysis, Renal Home Therapies and Chronic Kidney Disease. I'm the point of contact for all CNMs within these departments and oversee the co-ordination, integration and management of renal services.
I oversee and monitor the quality of nursing care, and the development and implementation of policy and procedures. Services are regularly audited to ensure standards are met. I liaise with nursing and the wider multi-disciplinary team to optimise the collaboration of teams and services so that patients get the best quality care. I oversee continuous development of services and ensure the department is keeping up with evidence-based practice. I manage risks for the unit, ensuring that safety of staff and patients is a priority. I work to instil a strong teamwork ethos to ensure everyone feels supported while providing the best quality service possible.
For me, the best part of the job is seeing the service running well, and seeing the introduction, and adaptation of changes I have identified and introduced. Every manager brings with them a fresh perspective which can help develop and drive the service.
Building relationships with staff and patients is central to what I do, and I enjoy engaging with people and using their feedback to help improve the service. I also enjoy building relationships outside of the service and gaining experience from my colleagues. I couldn't do my job without the support of the nurses, CNMs, doctors, clerical officers, healthcare assistants, catering and cleaning attendants. It's great to be able to give back to them, in the form of the tools necessary to do their job more effectively: that's extremely fulfilling.
The most memorable moment in my career came when I moved from staff nurse to CNM2 grade in haemodialysis at a very young age. Even though I'd developed a good knowledge of renal and haemodialysis, transitioning to a unit manager role was a steep learning curve. However, I was very excited by the challenge, and worked for a number of years as a CNM2 before transitioning to CNM3, also completing a Master's in nursing and a Postgraduate Diploma in Renal Nursing. It was a challenging time, with lots of ups and downs. However, the highs far outweighed the lows, and I'm delighted to be where I am today.
For a young nurse starting a career in nursing, I would advise them to branch out into different areas to gain as much experience as you can before specialising. Change is always good and there are so many different pathways available in nursing. Always remain empathetic and compassionate and keep the patient at the centre of everything you do. Nursing is a challenging career but one of the most rewarding. When you find your area, whether as a staff nurse on a general ward, a speciality nurse, or a nurse manager, you will reap the rewards.
For information on renal services at UL Hospitals Group visit: https://www2.hse.ie/find-hospital-services/
Haemodialysis is a four-hour process undertaken either in hospital or at home three or four times weekly, by which the patient's blood is filtered and cleansed of toxins via an external machine.
Peritoneal Dialysis involves the permanent surgical insertion of a soft tube into the patient's abdomen, through which dialysis fluid flows into the peritoneal membrane, drawing excess water and waste products from the blood in an 'exchange' process. This exchange process is undertaken either manually (Continuous Ambulatory Peritoneal Dialysis - CAPD) requiring dialysis fluid to be changed four times during the day, or automatically (Automated Peritoneal Dialysis - APD) using a machine at night while the patient sleeps.