Celebrating 2020 the Year of the Nurse & the Midwife in Ireland - Virtual Event
Reflect, Recover, Renew: Celebrating the International Year of the Nurse and Midwife in Ireland 2020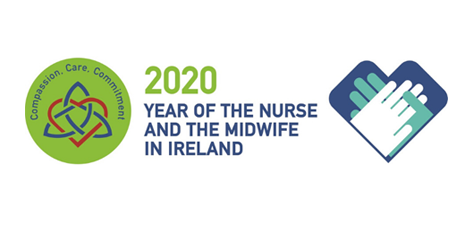 Registration is now open for the virtual event Reflect, Recover, Renew: Celebrating the International Year of the Nurse and Midwife in Ireland 2020
#NursesandMidwivesIrl2020
View or download the programme
Related topic

'Save The Date' Year of the Nurse 2020 - Virtual Event (poster) (PDF, size 3.3MB 1 page)
The Director of the Office of the Nursing and Midwifery Services, HSE, in partnership with the Irish Association of Directors of Nursing and Midwifery, The Office of the Chief Nursing Officer, DoH and the President of the Nursing and Midwifery Board of Ireland will be hosting a virtual event this year to celebrate 2020 the Year of the Nurse and the Midwife on October 1st, 2020.
Join us for a 4-hour online event along with a range of national and international speakers. Hear front line nurses and midwives share their clinical expertise.
On October 1st as part of the virtual event, there will be a call for submissions of abstracts for poster presentations, and the prizes for 3 winners – one each for a nurse, a midwife, and a student will be announced at the All Ireland Chief Nursing Officers Conference scheduled for early December 2020.